RSAC 2017 Presentation Video: Containers - The Dr. Jekyll and Mr. Hyde of Security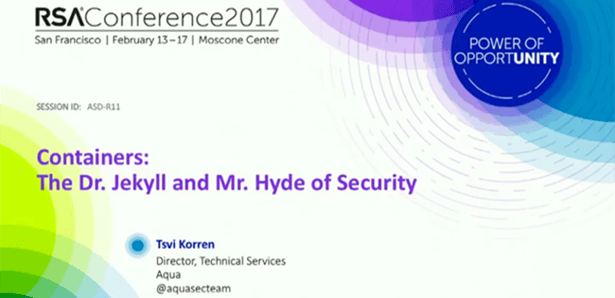 By Rani Osnat

At the RSA conference last February, our very own Tsvi Korren packed a room full of more than 400 security pros who came to get the lowdown on container security. This session is now available online.
Here's what some conference attendees had to say about this presentation (taken verbatim from the RSA feedback survey):
Best presentation of the conference.
Great content and great speaking style. This is a technology I needed to better understand and he presented very well. I walked away with a much better appreciation for it.
Great talk - I gained a good understanding of containers and how to think about dealing with them securely!