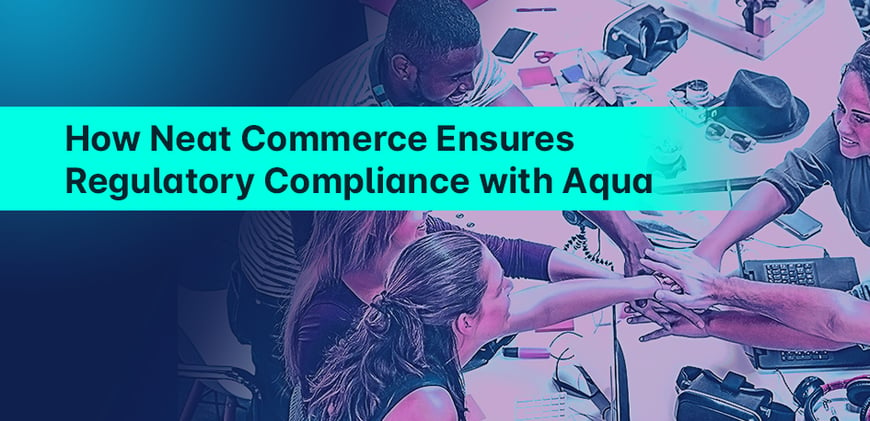 How Neat Commerce Ensures Regulatory Compliance with Aqua
The challenges of maintaining security and numerous compliance requirements are a very steep hill to climb for international business services providers. The latest example comes from an organization in Hong Kong called Neat, this financial services technology company has several offerings, including secure payment capabilities for international entrepreneurs.
Neat's goal is to ensure that conducting international business becomes a certainty for entrepreneurs around the world.
en·tre·pre·neur
1. a person who organizes and operates a business or businesses, taking on greater than normal financial risks in order to do so.
Reference: OxfordLanguages
How Aqua supports Neat
So, where does Aqua fit into this? Like us, Neat was born in the cloud, as it launched using microservices and containers to deliver its products and services. But the overwhelming benefits of using cloud native require an equally effective security solution. As a fintech company, you can imagine the number of international regulations and compliance requirements that Neat needed to maintain — just to conduct everyday business.
Add to that, Neat had to find a solution to secure all its computing environments: containers, Linux VMs, and Windows VMs.
Neat technology stack includes
CircleCI
AWS ECR
Amazon Web Services
Amazon EKS
Amazon Linux EC2
Amazon Windows Server EC2
During Neat's evaluation of cloud native security providers, it became clear that Aqua Security was the only provider that could fulfill all of its requirements. With scalability to meet its growing needs and protection across the entire stack from development to deployment, the Aqua platform provides a solution that Neat needs today, but can also grow with them.
Complete protection
And for Neat, it's not just about meeting compliance. As we heard from Jack Lau, Software Architect at Neat, they have also applied our image scanning to detect vulnerabilities, identify embedded secrets, and to better understand and reduce its attack surface. By successfully applying our policy-driven runtime features — the team at Neat has much more control to ensure its applications are deployment-ready, without any lag in development time.
Read the case study
One of the best parts of my job is being able to interview companies from around the world. Learning and marveling at how they think, what they aspire to, and seeing how driven they are to bring products and services to market — at the risk of sounding hyperbolic, it is truly inspirational. But I don't want to divulge too much here, as you should really read the case study for complete details. Suffice it to say, Neat has been very happy with its security results so far. In fact, based on its successful rollout, Neat now plans to apply Aqua Security to multiple areas of its business.

Gregg Ogden
Gregg Ogden is a Senior Product Marketing Manager at Aqua. He is a seasoned marketing professional with established success in multiple business-to-business roles. He has worked for a variety of technology companies spanning end-point data security to multi-computer technologies over his 20+ year career. Gregg is always looking for new ways to highlight the obvious and not-so obvious worth of the products and services he represents. In his spare time, Gregg is an avid downhill skier in winter and an experienced motorcyclist in summer.