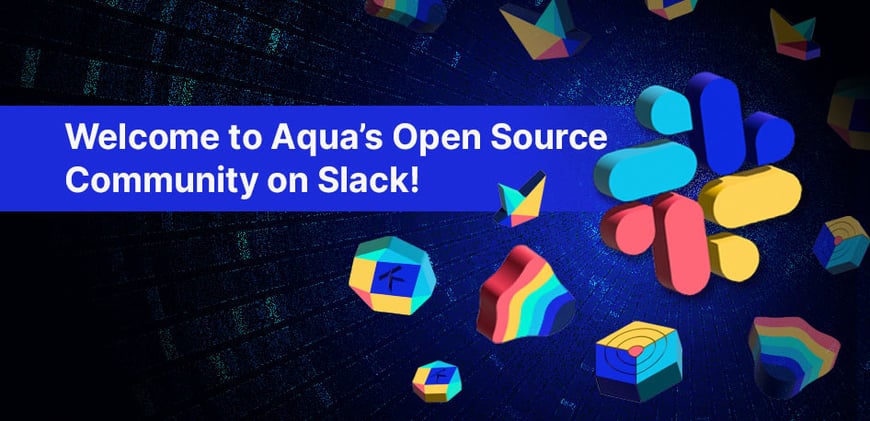 Welcome to Aqua's Open Source Developer Slack Community!
We're lucky to have an outstanding open source community with contributors who help us build leading open source cloud native security tools. Over the years, the community has in many ways shaped the direction of what we do. To drive this engagement further, we're excited to launch our Slack workspace to make it easier for everyone to chat and to discuss our open source projects and technologies: Tracee, Trivy, Starboard, kube-bench, tfsec, and more!
Introducing Aqua's Slack workspace
Our Slack channel is now live! To get started, go to https://slack.aquasec.com/ and grab an invitation.
What can you do on Slack? You can share tips and tricks on using our open source projects, ask questions about problems you've encountered, exchange ideas, and have one-on-one conversations with your peers and with us, the maintainers. Or just tune in and learn by following what others are sharing. We can't wait to see what you're up to!
Our Slack workspace has dedicated channels for every key open source project we maintain, including:
#tracee

— a runtime security and forensics tool for Linux based on eBPF technology

#trivy

— a vulnerability and Infrastructure as Code (IaC) scanner

#starboard

— a Kubernetes-native security toolkit for finding risks in Kubernetes environments

#kube-bench

— a Kubernetes security compliance tool using CIS benchmarks

#tfsec — an IaC scanner for Terraform files
#btfhub-btfgen — eBPF cross-platform portability solutions
#libbpfgo — eBPF library for programming in Go

#general

— community-wide announcements and discussions
Slack and GitHub Discussions
GitHub Discussions has been available for all our open source projects and will remain the source for announcements, technical Q&A, help, and conversations related to project development. Based on your feedback, we added Slack because it fosters a more informal and flexible communication style. We'll make sure to cross-post announcements and important news from GitHub to Slack so you won't miss a thing.
If you need help, GitHub Discussions is still the best place to ask and share knowledge with others. But if you feel like quickly reaching out on Slack, please do! The same engineers from our team will be monitoring Slack as well.
Join the conversation on Slack
To join our Slack channel, all you need to do is head over to https://slack.aquasec.com/ to get an invitation.
Thank you for being part of our growing and passionate community. We deeply appreciate all your support, work, and ideas – these are things that motivate us every day. We're looking forward to seeing you on Slack!

Itay Shakury
Itay Shakury is VP Open Source at Aqua Security, where he leads engineering for open source, cloud native security solutions. Itay has some 20 years of professional experience in various software development, architecture and product management roles. Itay is also a CNCF Cloud Native Ambassador and is leading community initiatives such as the CNCF Tel Aviv group.