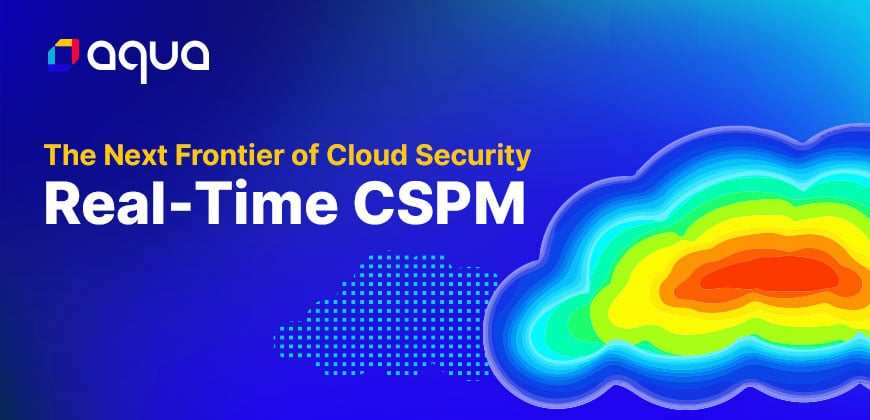 From Cloud Security Posture Management to Real-Time CSPM
With the growing sophistication of cyber-attacks and increasing complexity of multi-cloud environments, partial visibility alone isn't enough. Real-Time CSPM improves upon traditional CSPM by bringing deep, real-time context and prioritization to discovered issues. Providing you with complete visibility to reduce the noise so you can focus on remediating the biggest security risks across your multi-cloud environments.


Erin Stephan
Erin Stephan is the Principal Product Marketer for Aqua's Cloud Security portfolio. Erin has more than 10 years of product marketing experience in data protection and cybersecurity. She enjoys connecting with people, helping to articulate their challenges, and bringing products and solutions to the market that help solve those challenges. In her free time, you can find her catching a flight to a new city, shopping for new home décor, or taking a spin class.