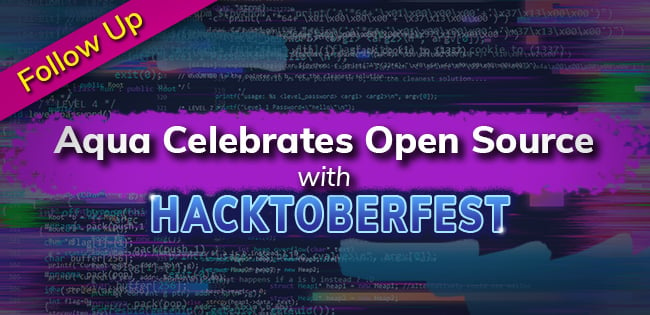 Itay Shakury
November 04, 2019
Follow Up on the 2019 Aqua Hacktoberfest Challenge
Last month, we announced aqua's Hacktoberfest challenge: Calling to contribute to any of our open-source projects during the month of October and win prizes! In this post, we'd like to share the results and provide instructions on how you can claim your rewards.
Throughout October, we had a total of 210 pull requests (PRs) across our repos! Those are PRs from 96 different people, excluding our core team. By comparison, we only had 29 PRs from 18 external contributors the previous month. This is a phenomenal growth and truly represents the spirit of Hacktoberfest.

We consider our investment in open-source projects as one of our core values as a company. We now have a fully dedicated engineering team for open-source contribution, led by Liz Rice, our VP of Open-Source Engineering. Our open-source portfolio of tools was able to democratize enterprise grade security software and make it accessible to any kind of organization or project. Our open-source tools are being used by large enterprises in complex environments and by small startups or projects that are in their beginning stages. They are also being used to educate about, and advocate for Kubernetes and container security in the cloud native space.

This is the first Hacktoberfest that we sponsored, and we are very pleased with how it turned out. We designed a unique T-shirt as a prize for contributors with at least 3 PRs. That was in line with the criteria for the official Hacktoberfest swag and what other companies did, but we felt that every single open-source contributor deserves to be recognized. That being said, we lowered the bar to just 1 PR to get our OSS sticker pack. We also wanted to acknowledge exceptionally helpful contributors, so we added a hardcopy of the Kubernetes Security book, co-authored by Liz Rice, to anyone with 5 or more PRs.

To process the results, we created a handy utility that extracted data from GitHub and allowed us to explore the data in different ways. Here are the results:
We had 96 third prize winners (sticker pack), 29 second prize winners (sticker pack and T-shirt), and 13 first prize winners (sticker pack, T-shirt, and a book). Good job everyone!
How to Claim Your Reward
Click HERE and fill out the form.
Please provide all the details, it's all required for claiming the reward
We will review your submission, match it with our data, and we will send you a confirmation email to the email that you provided on the form. (We will not use your GitHub email.)
Once contact details and shipping address are confirmed, we will ship the prizes. Fulfillment times might vary, depending on your location, so please be patient. Enjoy your swag!
Congratulations to the winners and thanks to everyone who participated.
See you all in the next Hacktoberfest.
Feel free to share it by tweeting @aquasecteam and #Hacktoberfest.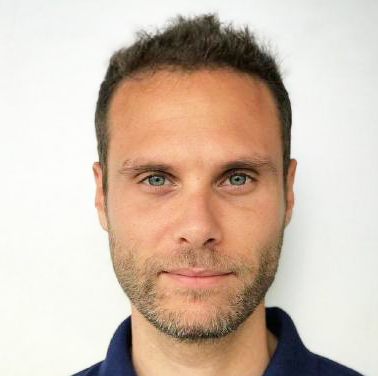 Itay Shakury
Itay Shakury is the Director of Open Source at Aqua Security, where he leads the development of industry-leading open source cloud native security tools, such as Trivy, Starboard, Tracee, kube-bench, kube-hunter, and more. Itay is also a CNCF Cloud Native Ambassador and is leading the CNCF Tel Aviv meetup group.